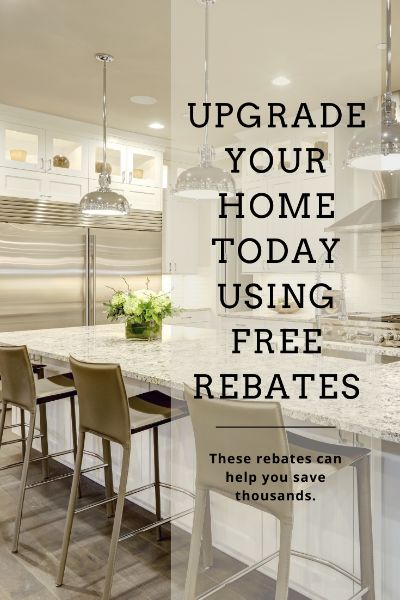 This time of year, home improvement projects are on everyone's mind. We are all spending more time at home and thinking about tackling those home projects that we kept putting off. If your spring plans include upgrades to your home, the good news is that almost all utility companies offer rebates to make the financial side of things a little easier.
Most gas and electric companies offer rebates of $50 to $1,000 or more for purchasing certified energy-efficient products.
Here is a list of some offers that are available throughout Wisconsin with Focus on Energy. These may vary based on your utility company:
Smart Thermostat- $50
Solar Electric System- $500
Heating/Cooling System- $50-$750
Air Sealing and Attic/Wall Insulation $50-$800
See more details on all of the current rebate programshere.
You can also receive an Energy Savings Pack completely free to you. Currently there are 4 different options to choose from. The free energy savings pack that I received included an assortment of high-efficiency LED light bulbs, High-Efficiency Showerhead, Two Water-Saving Bathroom Faucet Aerators, 15 foot Pipe Insulation Wrap, and a Hot Water Temperature Card.
There are other great rebates out there; check with your specific utility company to take advantage of all the available offers. These upgrades might be a lot less expensive than you think, and the energy savings is an added bonus. Many of these improvements may help increase the resale value of your home.
If you're curious about the current real estate market and the value of your home, reach out anytime. We'd love to answer any questions you have.