Here is an overview of the eXp onboarding process for all eXp agents.
1. Submit Your eXp Realty Join Application
Start your eXp Realty onboarding process by filling out the "eXp Realty Join Application" and Independent Contractors Agreement. Go to lauraflood.exprealty.careers and click the "Apply as an Agent" button.
You MUST complete the full application process for the eXp Agent Transitions Team to process your Join App. If you have not completed your application and will be coming back to finish this, you may log back in with your original link. For assistance logging back in use the following link. Join App Log In
Reminder: Make sure to input Laura Flood as your eXp Sponsor
Local Agents: When asked which areas you'll be covering, copy and paste these zip codes.
Once the initial online application is complete, joining agents will need to continue by signing their ICA.
2. Sign The eXp Realty Independent Contractor Agreement
After applying to be an agent on the eXp Realty website, you'll automatically be emailed a copy of the eXp Independent Contractor Agreement. Take some time to go through the 33-page document, sign, and submit. If you'd like to download a copy of the ICA, click here.
Towards the bottom of the ICA, you'll be naming your sponsor (the person that is responsible for your decision to join eXp). Using the search box, search for "Laura Flood."
To Resume your Application
A login was created with your application and will save your progress to allow you to view a dashboard where you can pick up where you left off.
To complete your eXp Join Application and Independent Contractor Agreement:
1. Click on https://joinapp.exprealty.com/SSO/
2. Sign in with your credentials
3. Click on the button to complete your eXp Join application and sign your Independent Contractors Agreement.
Getting Guest Access to eXp World
While you wait to become officially active with eXp, you will receive a guest pass to eXp World. With this guest pass, you will be able to access all of the eXp World features. This includes help with the eXp Realty onboarding process from the support team or getting any other customer service you might need.
3. eXp Internal Team Signs Your ICA
Now that you've signed your Independent Contractors Agreement, eXp's internal team needs to sign it as well.
Once that's complete, you'll receive another email with a copy of your Independent Contractors Agreement that you can download for your records.
4. Transfering Your License
After that, you'll need to transfer your license to eXp. Since the process is different for each state, you'll get directions emailed to you from your state broker team within 24-48 hours after signing your ICA.
Make sure to reach out to your eXp Realty Broker team to initiate the process since it does not start automatically.
WI Agents: All required forms will be emailed to you by the eXp onboarding team.
5. Getting Set Up with eXp Realty
When your license is officially transferred over to eXp, you'll need to start setting up other accounts.
You'll first need to set up your eXp email address. Make sure you set up forwarding correctly between your personal address and eXp address, so you don't miss any important emails.
To learn more about sending email as your eXp Realty alias, you can visit eXp's Knowledge Base. The link will be in that same email, as well as a unique password you'll need to log in to it.
6. Officially Active With eXp
You're now an active eXp agent!
Keep an eye out for three emails coming from eXp:
1. A welcome email: "Welcome to eXp Realty! Your Passport Account"
2. Skyslope activation: "Activate Your eXp Realty Skyslope Account." Skyslope is the cloud-based transaction management platform where you will turn in all of your signed contracts with clients.
3. Coupon for free business cards: "Onboarding: First 1,000 Business Cards On Us." You'll get a coupon code for your free business cards or other marketing materials.
If you end up needing assistance with activating your eXp Passport, you can get help from the eXp Tech Support team at support.expcloud.com/portal/newticket, or general customer support at [email protected].
Ready to make the switch to eXp and join Next Level Circle?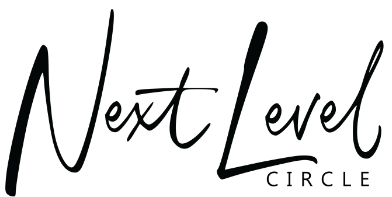 Go through the two steps below to get started.