ARE YOU READY TO LEVEL UP?
With over 27 years of experience, and within the top 1% of Realtors in the US, I'm so excited for the opportunity to share my knowledge, systems, and tools with other agents that join Next Level Circle. Let's collaborate and help you implement the systems and tools that have contributed to my success.
How You Make Money
eXp offers agents Multiple Streams of Revenue
Transactions and Referral Commission
They say, once you see the numbers, you can't unsee them. And that was definitely true for me too. It's so exciting for agents to be able to start at a very lucrative commission split. After you pay in $16,000 to eXp, you move to 100% commission (with a $250 transaction fee, broker review, and e&o if you haven't paid the $500 max) And if you're a seasoned professional and you're able to close another 20 transactions within your anniversary year, you'll get the entire $16,000 cap that you paid into eXp back in company stock.
Agent Equity Program/Stock
To be able to have the opportunity to have ownership in eXp with world holdings stock is a tremendous benefit. Every year you are rewarded with stock after your first closing. Agents are also able to opt into the stock program where 5% of every net commission that you bring in is used to buy company stock at a 10% discount. It's automatically taken out before your net commission proceeds so you never even miss that 5%.
The progressive eXp business model offers an amazing opportunity to earn passive income. eXp rewards you for introducing and bringing other agents to our company. Not everyone is going to want to grow a crew of agents, however, if and when you invite other agents to join, eXp rewards you in stock and passive income, also known as Revenue Share. I don't know of any other real estate companies that are offering both of these added income opportunities. When other agents see your success, they'll want to work with you too!
Next Level Circle is a group of agents who partner with me to get to their next level in real estate. We focus on sharing knowledge, improving our business, setting and achieving big goals, and designing a business and life you love. Each agent works under a local brokerage with local support, so it doesn't matter where you're located. Next Level Circle is open to local agents, agents nationwide, and internationally. If you're a brand new agent, you're assigned a mentor in your area to help you through your first 3 transactions. And, I'm always just a phone call or text message away!
There is no investment required or future costs to become business partners and part of Next Level Circle. As part of NLC you'll start to maximize your profits and save money from the traditional brokerage models and be on your way to growing wealth and saving for your retirement!
Ready to make the switch to eXp and join Next Level Circle?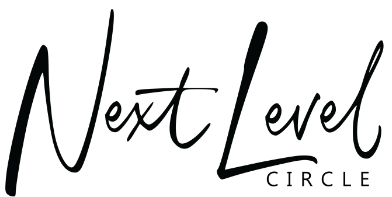 Go through the two steps below to get started.